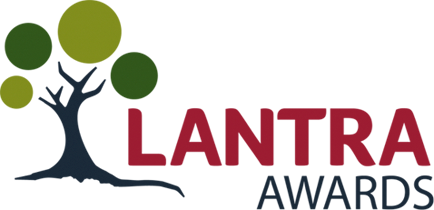 Terms, Cookies and Privacy
1. DEFINITIONS
In these Conditions:
"Seller"Lantra, Lantra approved Providers, Resellers & Partners
"Buyer" the person purchasing on online Lantra e-learning course
"Service" the training, assessment and certification provided within the materials provided by Lantra
"Deliverables"online learner materials, certificates
"Learner" the Individual name registered on Lantra e-learning. This may differ from the "Buyer"
2. APPLICATION OF CONDITIONS
Upon placing an order these conditions shall apply to the exclusion of all others and the Buyer shall thereby be deemed to have waived their own conditions of purchase.
3. SERVICE
The Seller provides a service to the Buyer in accordance with these Terms and Conditions. The Service differs depending upon the training or qualifications and may take place in three stages as outlined below. For e-learning provision the Service involves the Seller making an online course available and making materials and deliverables required for the training to take place. This constitutes the first stage of the process. The second stage involves the receipt of valid claims from the Buyer that training and/or assessment has been satisfactorily completed and the third stage is the immediate availability of a certificate of training.
4. CONCLUSION OF THE SERVICE
The service shall be deemed to have been concluded when all stages of the Service have been supplied by the Seller and accepted by the Buyer. This will be acknowledged by downloading or printing of a certificate of training.
5. QUOTATION
Any quotation or estimate provided by the Seller shall not constitute an offer. Retail prices are published within www.elearning.lantra.co.uk
6. ORAL STATEMENT
No oral statement, representation, or description made by the Seller or its servant or agent shall form part of the agreement or be deemed to be a representation, warranty or condition unless the same shall have been incorporated in writing in to these Terms and Conditions of Business.
7. WARRANTY
The Seller warrants that they will reasonably endeavour to ensure they comply with the description provided by the Seller in relation to the Service.  In the event that within 10 working days on receipt of the order, the Buyer proves to the satisfaction of the Seller that the quality of the Deliverables supplied as part of the Service is not in accordance with the description provided by the Seller due to the negligence of the Seller, then the Seller shall take such steps as in its sole discretion it shall consider fit to rectify the defective.
8. LIMITATION OF LIABILITY
The Seller shall not be held liable for any damage or loss or injury caused by any of the Deliverables supplied, directly or indirectly, by the Seller. In particular the Seller shall not be held liable for any direct or consequential damage or loss or injury resulting from the use of the Deliverables nor shall it be liable for any loss of profits or other consequential loss by the Buyer arising therefrom.
9. FORCE MAJEURE
The Seller shall not be liable for any loss or delay occasioned by war, civil commotion, strikes, lockouts, trade disputes, shortage of labour, fire, accident or destruction of plant, machines, apparatus or materials or loss or damage to any of the Seller's apparatus or materials either at its own premises or at the premises of any supplier or in transit or any other act of God or force majeure or other circumstances over which the Seller has no control.
10. DELIVERY
It is the responsibility of the Buyer to ensure that the order is placed with the correct details as requested by the Seller as identified within the online registration process. Upon successful registration The Seller will make the Materials and Deliverables available for immediate use.
11. CANCELLATION/AMENDMENT OF ORDERS
All cancellations and amendments must be notified to Lantra in writing by contacting elearning@lantra.co.uk If the course has been opened, cancellation is not available.
No refund will be issued by the Seller in relation to incorrect registration of learners on Lantra e-learning   Should incorrect information be provided by the Buyer in relation to a Learner's name or any training/assessment details, which leads to certificates requiring to be amended, the Seller will apply the relevant charges relating to replacement certificates cards in place at that time.
Should any information be received after the completion of the certification process, then relevant fees will be applied.
If the Learner cannot access Lantra e-learning because they do not meet the technical requirements given on the Lantra e-learning website, Lantra e-learning does not take responsibility or give refunds to the buyer.
Password can be reset by contacting the provider or reseller you purchased the course from or by contacting elearning@lantra.co.uk
12. EXCLUSION CLAUSE
The Buyer agrees to these Terms and Conditions on a business to customer basis (including sole traders) and is subject to the same statutory rights afforded to consumers. The Buyer has however taken steps to ensure that the Contract is reasonable.
13. SUSPENSION OR TERMINATION FOR DEFAULT
If the Buyer shall make default or commit any breach of any of its obligations to the Seller hereunder or commit any act of bankruptcy or commence liquidation (except for the purpose of reconstruction or amalgamation) the Seller shall thereupon become entitled (without prejudice to its other claims and rights under these Terms and Conditions) to suspend further performance hereof for such time as it shall in its discretion think fit or (whether or not notice of such suspension shall have been given) to treat the Contract as wrongfully repudiated by the Buyer and forthwith determine the same.  The Seller shall notify the Buyer in writing of the exercise of its option to suspend or terminate the Service within a reasonable time of it becoming aware of the act or default on the part of the Buyer giving rise to the Seller's rights under this condition.
14. INSURANCE
The Seller's insurance relates exclusively to the order that has been notified on the Lantra e-learning system.  Any claim made because of any using Lantra e-learning will need to be made against the Buyer's own insurance.
15. PRICES
All orders are accepted on the basis that the Deliverables will be invoiced at the prices in force at the date of placing the order. Prices are generally reviewed annually.  Prices may be changed at any time with the launch of products within the range or where products are updated. VAT (if relevant) will be chargeable at the prevailing rate at the date of invoice. Where training/assessment takes place outside the EU prices are exempt from VAT (or specific country VAT charges may apply)
In case of dispute, the decision of the Seller shall be final and binding.
16.ONLINE PAYMENT GATEWAY
(a) Lantra's preferred Payment Gateway for e-learning is PayPal.
(b) Payment for each online e-learning course is collected through PayPal. You can pay by a PayPal account or as a guest user with all major debit and credit cards.
(c) Upon paying for your course through PayPal, you will receive an automated email from PayPal to acknowledge changes. You will also receive an automated email from Admin User which is the log in codes for your course. Do not attempt to open the course until the PayPal email confirms payment for the course.
(d) PayPal's terms and conditions can be found at https://www.paypal.com/ee/webapps/mpp/ua/useragreement-full.
(e) If you do not wish to pay using PayPal you can contact and approved Lantra e=learning provider or reseller who can arrange for payment and registration onto a Lantra e-learning course. The details of these organisations can be found at www.elearning.lantra.co.uk
17. INTELLECTUAL PROPERTY
The Buyer may in accordance with the normal business terms and conditions of the Seller, use course content, assessments and other materials developed by the Seller but only upon the following terms and conditions namely:
(a).The Buyer agrees that any and all intellectual property rights in any such Deliverables, form part of the property of the Seller. The Buyer will not use or otherwise seek to exploit those other than in accordance with the normal terms and conditions of business of the Seller and, in particular, will not alter, amend or otherwise adapt any such Deliverables except with the prior written approval of the Seller and upon such terms and conditions as may be agreed between the Buyer and the Seller.

(b).For this purpose intellectual property rights means any and all intellectual property rights wherever in the world arising, whether registered or unregistered (and including any application), including copyright, know-how, confidential information, trade secrets, business names and domain names, trademarks, service marks, trade names, patents, petty patents, utility models, design rights, semi-conductor topography rights, database rights and all rights in the nature of unfair competition rights or rights to sue for passing off together with all and any good will relating or attached to them.

(c) If, at any time, the Buyer should be in breach of these arrangements, the Seller reserves the right to terminate their account.

(d) The Buyer further agrees that they will not either expressly or by implication, hold or present themselves as the agent of the Seller and that any and all instruction or training provided by the Buyer will be provided by them exclusively as a principal and not as an agent of the Seller.

(e) Any breach of these intellectual property rights, for example photocopying the Deliverables or running a course/assessment utilising the intellectual property known by the Seller's instructor/assessor network will be regarded as a breach of this agreement and will cause the agreement to terminate and will instigate legal action to recover any profits made by the Buyer
18. LEARNER DATA
In relation to learner data, the Buyer must comply with its obligations under the GDPR. It is the responsibility of the Buyer to ensure that learner data is only accessed via Lantra e-learning for the specific purpose of registration for that learner.  The Buyer must put in place adequate security measures to prevent unauthorised access to the virtual data, e.g. not sharing passwords. You must ensure you comply with General Data Protection Act 2018, you can find more information on the Information Commissioner's Office (ICO) www.ico.org.uk. Further information can be found within Lantra's GDPR policy at www.elearning.lantra.co.uk and a short GDPR statement will form part of the course structure.
20. PROPER LAW
This Contract shall be governed by English law and by the jurisdiction of the English Court.
Lantra Privacy Notice
Introduction
Lantra gathers and processes your personal information in accordance with this privacy notice and in compliance with the relevant General Data Protection Regulation (GDPR) and laws. This notice provides you with the necessary information regarding your rights and our obligations, and explains how, why and when we process your personal data.
Who We Are
Lantra is a registered charity and is committed to its charitable objects, which are… …to advance the education of the public and carry out educational research… This will be achieved through delivery of high-quality training, assessment and qualifications (by the Awarding Organisation), and by undertaking other work that meets the charitable objects, where funding is available. Lantra's registered office is at Lantra House, Stoneleigh Park, Coventry, Warwickshire CV8 2LG and we are a company registered in England and Wales under company number 2823181.
  Our Charity registration number is 1022991 and in Scotland SC039039
We are registered on the Information Commissioner's Office Register; registration number Z5878437. Sandie Absalom is Lantra's Data Controller, who can be contacted at 02476 696996
Information That We Collect
Lantra processes your personal information to meet our legal, statutory and contractual obligations and to provide you with our products and services. We will never request any unnecessary personal data from you and will not process your information in any way, other than as specified in this notice. All data collected will be for legitimate business interest. The fullest extent of personal data we will collect from you is:
• Name

• Date of Birth

• Home Address

• Personal Email

• Business Email



If you are under the age of 13 please do not provide Lantra with any personal data, if you are under the age of 16 please ensure you have your parent/guardian's permission before you provide any personal information to Lantra.
How We Use Your Personal Data
Lantra takes your privacy very seriously and will only share your information with third parties where there is a legitimate business interest.
If you engage with Lantra as a user of our website, your data will not be shared with any third party.
If you participate in a project funded by a third party then we may share your data with the funder and bulk mailing organisations.
We will never disclose, share or sell your data without your consent, unless required to do so by law. We only retain your data for as long as is necessary and for the purpose(s) specified in this notice and other guidance provided by Lantra. Where you have consented to us providing you with promotional offers and marketing, you are free to withdraw this consent at any time.  To withdraw consent please contact Sandie Absalom Data Controller, telephone 02476 696996.
The purposes and reasons for processing your personal data are detailed below: -
• We collect your personal data in the performance of a contract or to provide a service and to ensure that orders are completed and can be sent out to your preferred email address
• products and services and items of interest pertinent to our industry. Such information will be non-intrusive.
Your Rights
• You have the right to be informed of any information Lantra processes and why we are processing this information

• You have the right to access any personal information that Lantra holds about you

• You have the right to rectification. If you believe that we hold any incomplete or inaccurate data about you, you have the right to ask us to correct and/or complete the information and we will strive to do so within 20 working days; unless there is a valid reason for not doing so, at which point you will be notified. Lantra will also advise any third parties holding your data to update as notified.

• You have the right to have data erased, however in doing so Lantra may not be able to continue to provide the expected service delivery, at your request data will be erased within 20 working days

• You have the right to restrict processing of your personal data when

◦ the accuracy of the data is contested (for a period of time to enable the controller to verify the accuracy)

◦ the processing is unlawful and you object to the erasure of the data and request restrictions of its use instead
◦ You object to processing based on the grounds of legitimate business interests

◦ Where Lantra as the controller no longer requires the data but you do to exercise or defend a legal claim
If you exercise this right it may mean that Lantra will not be able to continue to provide the expected service delivery

• You have the right to data portability allowing you to obtain and reuse your personal data for your own purpose across different services. It allows you to move, copy or transfer personal data easily from one IT environment to another in a safe and secure way, without hindrance to usability

• You have the right to object to:
◦ direct Marketing which is absolute, you do not need to demonstrate grounds for your objection, there are no exceptions which will allow processing to continue

◦ processing based on legitimate interests or performance of a task in the public interest/ exercise of official authority
◦ processing for research or statistical purposes.

If we receive a request from you to exercise any of the above rights, we may ask you to verify your identity before acting on the request; this is to ensure that your data is protected and kept secure.
Please note Lantra do not participate in automated decision making or profiling Lantra will always advise:
• why we require your data

• with whom your personal data may be shared

• how long we intend to hold your data for and means of storage and disposal

• If we did not collect the data directly from you, information concerning the source
Sharing and Disclosing Your Personal Information
We do not share or disclose any of your personal information without your consent, other than for the purposes specified in this notice or where there is a legal requirement. Lantra uses dotmailer.com to provide the services below. However, all processors acting on our behalf only process your data in accordance with instructions from us and comply fully with this privacy notice, the data protection laws and any other appropriate confidentiality and security measures.
Dotmailer
Lantra uses Dotmailer for bulk e-mail delivery services. They act as a processor on our behalf. The only information we provided them with is your e-mail address.
For more information about Dotmailer, please read their privacy notice at www.dotmailer.com/terms/privacy-policy/
Safeguarding Measures
Lantra takes every reasonable measure and precaution to protect and secure your personal data. We work hard to protect you and your information from unauthorised access, alteration, disclosure or destruction and have several layers of security measures in place, including: -
SSL/TLS for email encryption and SSL for website encryption
Full live network protection through our firewall
Network level protection between the secured and unsecured networks with centralised user authentication on our wireless network.
Full antivirus scanning across all systems
Transfers Outside the EU (if applicable)
Personal data in the European Union is protected by the General Data Protection Act (GDPR) but some other countries may not necessarily have the same high standard of protection for your personal data.
Lantra transfers personal data outside of the EU for the below purposes: -
• Email addresses to providers or organisations Lantra contracts with for legitimate business objectives to further our charitable objectives
Where we transfer personal information for the above reasons, we utilise the aforementioned safeguarding measures and mechanisms to ensure that your personal data is always safe and secure.
How Long We Keep Your Data
Lantra only ever retains personal information for as long as is necessary and we have strict review and retention policies in place to meet these obligations. Our policy is to keep your personal data for an indefinite period However, should you have been issued a Lantra certificate Lantra's policy is to keep your information indefinitely.  You can request to have your data destroyed once you have received your certificate but in doing so Lantra will not be able to provide confirmation of achievement or re-issue lost certificates.
Will I be contacted for marketing purposes?
Lantra maintains a training provider membership scheme, an instructor membership scheme and a learner membership scheme and we provide regular emails to let you know about information relevant to these schemes. We will only send you marketing emails if you have provided consent to receive such e-mails. Where you have consented to us using your details for direct marketing, we will keep such data until you notify us otherwise and/or withdraw your consent.
To make a complaint
Lantra only processes your personal information in compliance with this privacy notice and in accordance with the relevant data protection laws. If, however you wish to raise a complaint regarding the processing of your personal data or are unsatisfied with how we have handled your information, you have the right to make a complaint with the supervisory authority.
Make the complaint in the first instance to:
Lantra

 Sandie Absalom – Data Controller

Sandie.absalom@lantra.co.uk

Lantra House, Stoneleigh Park, Coventry. CV8 2LG

Telephone: 02476 696996

www.lantra.co.uk
Report a Concern
Information Commissioners Office (ICO) – Supervisory Office
, Wycliffe House, Water Lane, Wilmslow, Cheshire, SKP 5AF
 Telephone: 0303 123 1113
 www.ico.org.uk
Cookie Notice
A 'cookie' is a piece of data sent from a website and stored on the user's computer by the user's web browser while the user is browsing. When you visit a site that uses cookies for the first time, a cookie is downloaded onto your computer/mobile device so that the next time you visit that site, your device will remember useful information such as items added in the shopping cart, visited pages or logging in options.
Cookies are widely used in order to make websites work, or to work more efficiently, and our site relies on cookies to optimise user experience and for features and services to function properly. Most web browsers allow some control to restrict or block cookies through the browser settings, however if you disable cookies you may find this affects your ability to use certain parts of our website or services. For more information about cookies visit https://www.aboutcookies.org.
Changes to Lantra's Privacy
This Privacy Policy will be updated from time to time and therefore you may wish to revisit each time you are requested to provide us with information.
Search results
There are no courses that match your search.
Can't find what your looking for?
Or speak to a member of our team on 024 7669 6996.
"I completed the Health & Safety on Farms today and it was very, very good. Lantra website was easy to navigate around and the course itself was very informative. I will be booking the men on to do this course over the next few months!"
Regulated and Accredited
We are recognised by the regulatory bodies Ofqual, SQA and Qualification Wales.
This means that you can be sure any of our qualifications are nationally recognised. Lantra is accredited by the British Standards Institution (BSI) for ISO 9001:2008 and ISMS 27001:2013 for Skills+.
Lantra is also recognised and accredited as an Investors in People Employer.