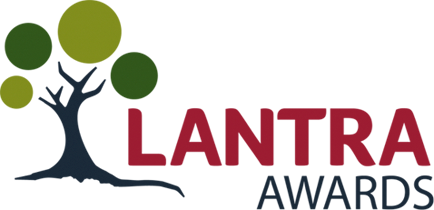 Select the course you would like to take from our front-page menus. Enter your postcode and this will reveal which of our Lantra approved providers is closest to you. Lantra e-learning is sold through our network of approved providers and re-sellers. You do not need to go to the training provider to take the course you only need to purchase the course through them.
Once you have selected your provider and course register your details on the next screen. A PayPal screen will launch and allows you to pay for your course. You can either pay for your course with a PayPal account or use credit / debit cards as a PayPal guest user. Once the payment is cleared you will receive an email from PayPal with your confirmation.
You will also receive an email from 'Admin User' (Lantra.co.uk) with a temporary password for you to initially log into the system. From the first page you can change your password to something more memorable. PLEASE NOTE – do not attempt to open and use the 'Admin User' email before payment has cleared through PayPal. The course will not give you access unless it knows payment has been received.
Contact your local Lantra provider from the registration page. They will be able to help with different payment methods. If you're not sure who your provider is, contact elearning@lantra.co.uk for assistance
Instructions on how to navigate your way through the course are always available from the course home page. Some courses may have audio and video content so please ensure you are using a device that can work to this.
Yes, you can log in and out of the course when you like. The course will remember where you left off.
Yes. Each course has its own criteria for passing. For example, a course might have 4 modules with an assessment within each module. You will have to complete 4 assessments correctly to get your certificate. The assessment may have a minimum score required to pass. It could also have a maximum number of attempts you can take at each assessment. Some assessments may have a time limit to them. Please note, with a timed assessment the clock will start to countdown even if you log out of the course. If you fail a course you will need to re-pay to take the course again.
In most cases they don't. However, there are some courses where the assessments may need to be taken with someone invigilating the course. This information will be identified within the course description.
The providers details are listed on the 'providers' screen on the e-learning application
This maybe because you have opened the 'Admin User' email and logged in before the PayPal transaction has cleared. Contact elearning@lantra.co.uk for assistance.
Once you have completed the course successfully, you will be able to download or print your certificate from the main page of your course.
Search results
There are no courses that match your search.
Can't find what your looking for?
Or speak to a member of our team on 024 7669 6996.
"I completed the Health & Safety on Farms today and it was very, very good. Lantra website was easy to navigate around and the course itself was very informative. I will be booking the men on to do this course over the next few months!"
Regulated and Accredited
We are recognised by the regulatory bodies Ofqual, SQA and Qualification Wales.
This means that you can be sure any of our qualifications are nationally recognised. Lantra is accredited by the British Standards Institution (BSI) for ISO 9001:2008 and ISMS 27001:2013 for Skills+.
Lantra is also recognised and accredited as an Investors in People Employer.